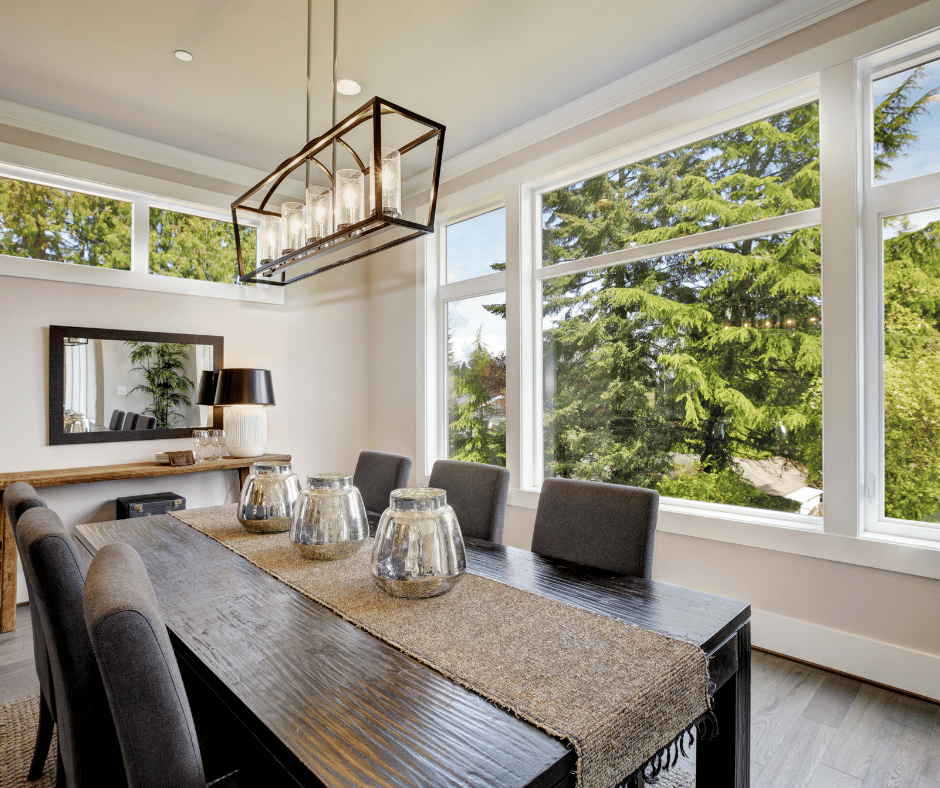 The holidays are officially here. Hard to believe, right? Soon, your home will be filled with decorations, food, and guests. It's certainly an exciting and busy time of year!
We get it though. We know the amount of work it really takes before your first guest walks through the door, and we are here to help you get ready!
If your home is in need of a touch up to get that wow factor, don't worry, a little interior paint just might do the trick. We recommend focusing on the rooms where your guests will be the most.
Choosing Dining Room Paint Colors
Since holidays tend to center around food, the dining room may just be the place to start. As you prepare to paint, consider the colors that you want in this room. Do you want something neutral and bright such as white or gray? Or do you want warm colors such as yellow, beige or sage? Perhaps this is a great room for an accent wall.
The dining room is often a room that is less utilized throughout the year, but you may just find yourself having more meals around this table following the holidays once it gets that fresh coat of paint.
Living Room
Living room… family room… whatever you prefer to call it, this is the space for guests to relax and chat after indulging in a delicious meal, also making it a perfect project to paint.
After a year full of activity, these walls will need some TLC before you begin to set up that Christmas tree and decorations.
Are Your Guest Rooms Guest-Ready?
Yep, you guessed it. If guests will be sleeping over, now is the time to paint those guest rooms where they will be staying. Creating a cozy place for your guests to get away will help them to feel welcome and relaxed in your home.
Painting High Traffic Areas
It's amazing how easily high traffic areas such as your entryway and hallways can get scuffed up and damaged throughout the year. Painting these areas for your guests will not only impress your guests, but it is a great way to get a much needed project completed before the year ends simply because it needs to be done anyway!
Completing these projects now is the best way to begin to prepare your home for the holidays. And how fun it will be to choose the right holiday decor with your new, fresh coat of paint. Contact us today so we can help you get started!