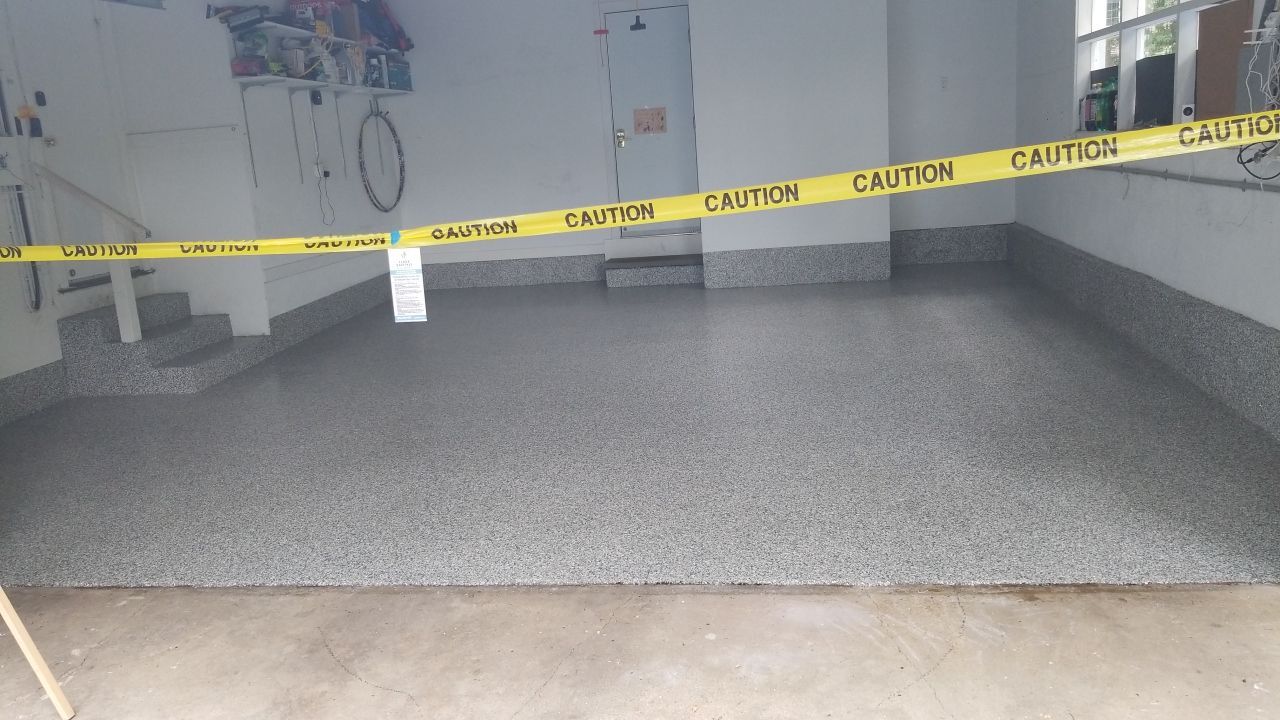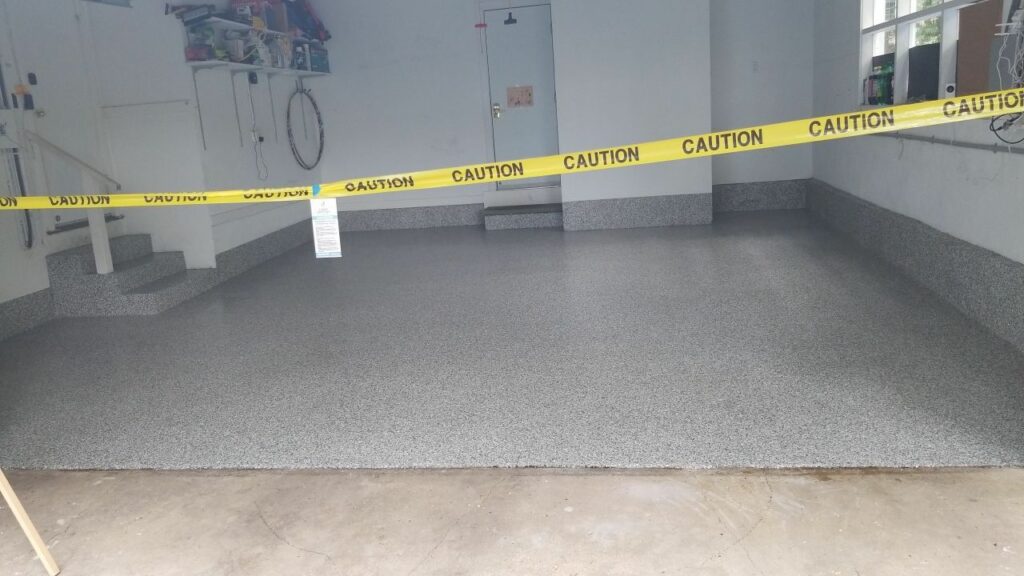 Thinking about investing in a garage floor coating?
There's a lot to consider! On one hand, you have enticing do-it-yourself kits at the home improvement stores, offering rock-bottom pricing. There are also classic epoxy systems, with professional installers who make strong claims. But you've also heard about potential issues with epoxy floor coatings, like long curing times, fumes, hot tire pickup, and peeling…
So, what do you do?
Not to add another option to your menu, but have you considered a polyurea garage floor coating? It offers a number of key benefits and advantages, including a MUCH faster curing time than epoxy, letting you get back in your space quickly. Plus, it doesn't have the same odor levels, really being equivalent to a freshly-painted room. 
But we'd rather show than just tell. As an example, take a look at Jared's garage floor, just coated in Larchmont, NY. The goal was to start fresh, grinding away previous coatings right down to healthy, clean concrete. This also opens the pores of the surface, allowing our polyurea basecoat to fuse with the floor.
Before and after: polyurea garage floor coating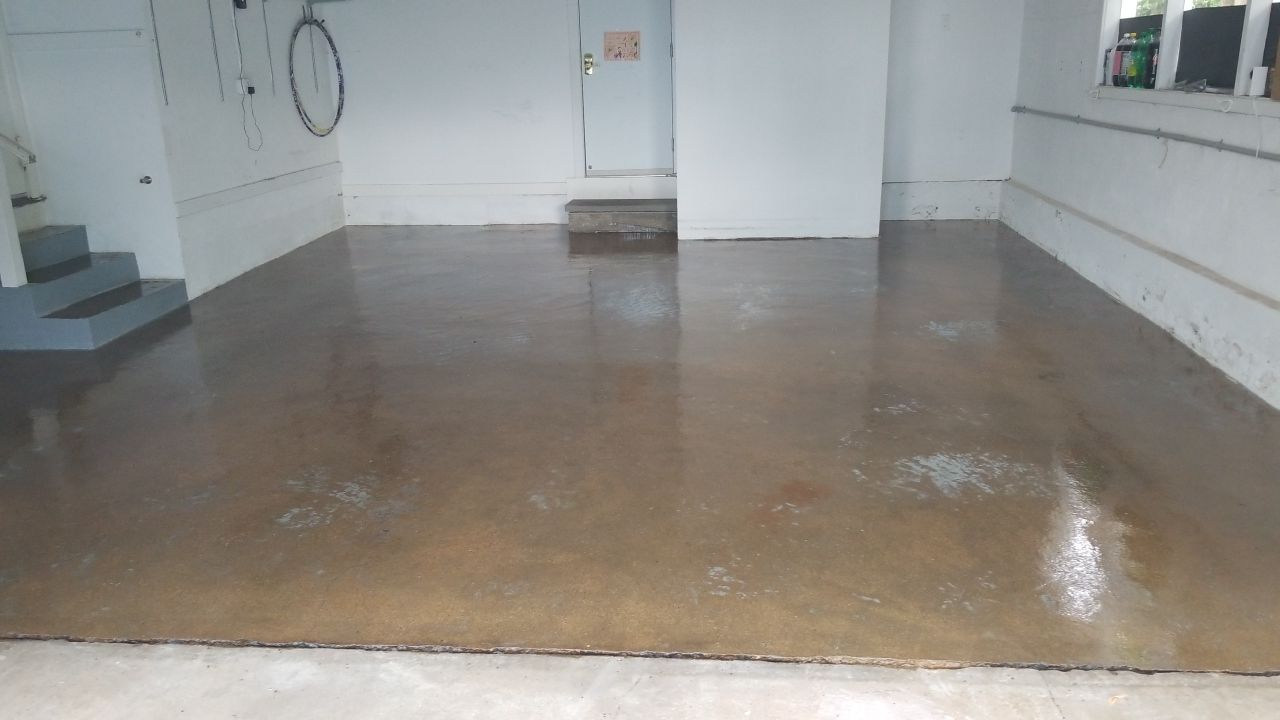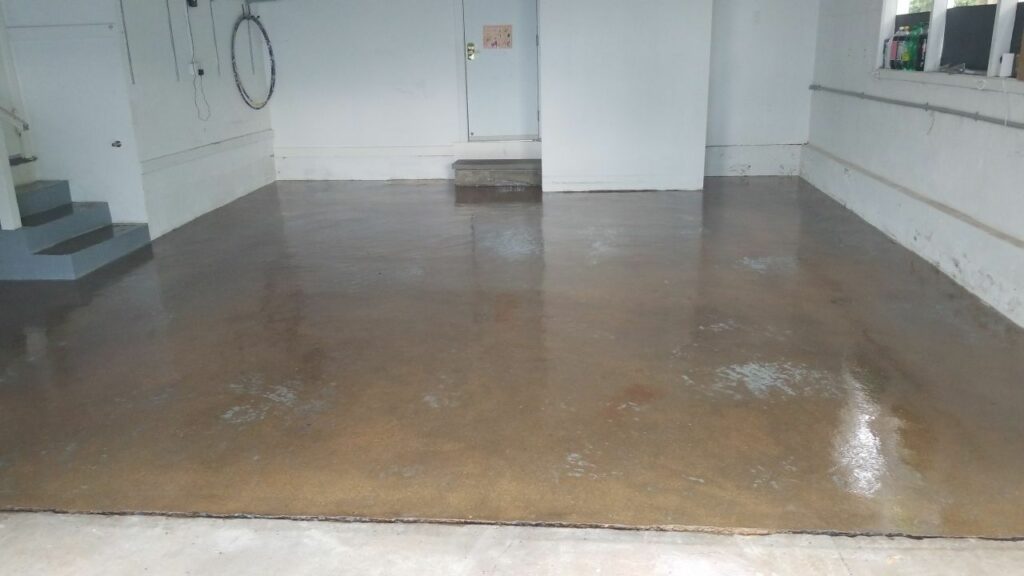 Gorgeous, right? And here are another few benefits to keep in mind:
MUCH stronger than epoxy
Can be installed quickly, with installations taking no more than a couple of days
Perfect for indoor concrete too, like basements
Backed by a 15-year warranty!
Have more questions about what sets this floor coating apart? Take a look: Top Questions About Our Concrete Floor Coatings.
Please feel free to contact us directly with any questions too. We're here to help, and would love to share all the options available for your concrete floor, indoors or out.