Continuing our special focus on basement floor coatings, we have another awesome transformation for you.
It's no secret that we've been camping out on basement floor coatings for a little while now. This is mostly because our services have been in high demand, and we've been getting a lot of awesome questions. It's also because we absolutely love these transformations and are always excited to share them with you.
Before we dig into this particular story, check out these other recent articles too if you haven't yet:
The Right System for Debbie's Basement
When you want to update your basement, it can be tough to know the right route to take. Floors especially need to be suitable for an underground space, and up for the challenge of withstanding temperature fluctuations, increased moisture levels, plus a lot of wear and tear.
In this case, you can see the ghost of floor systems past: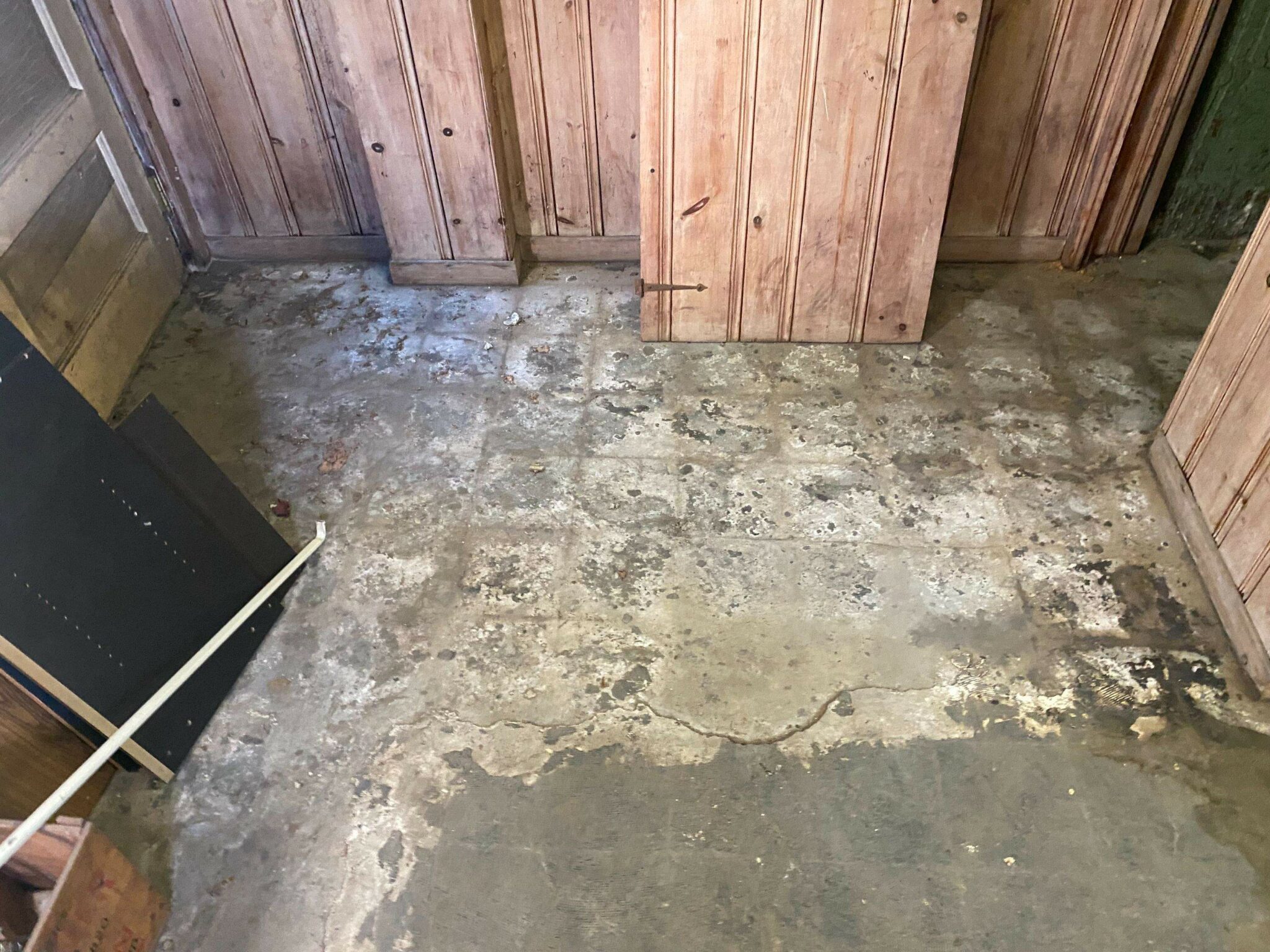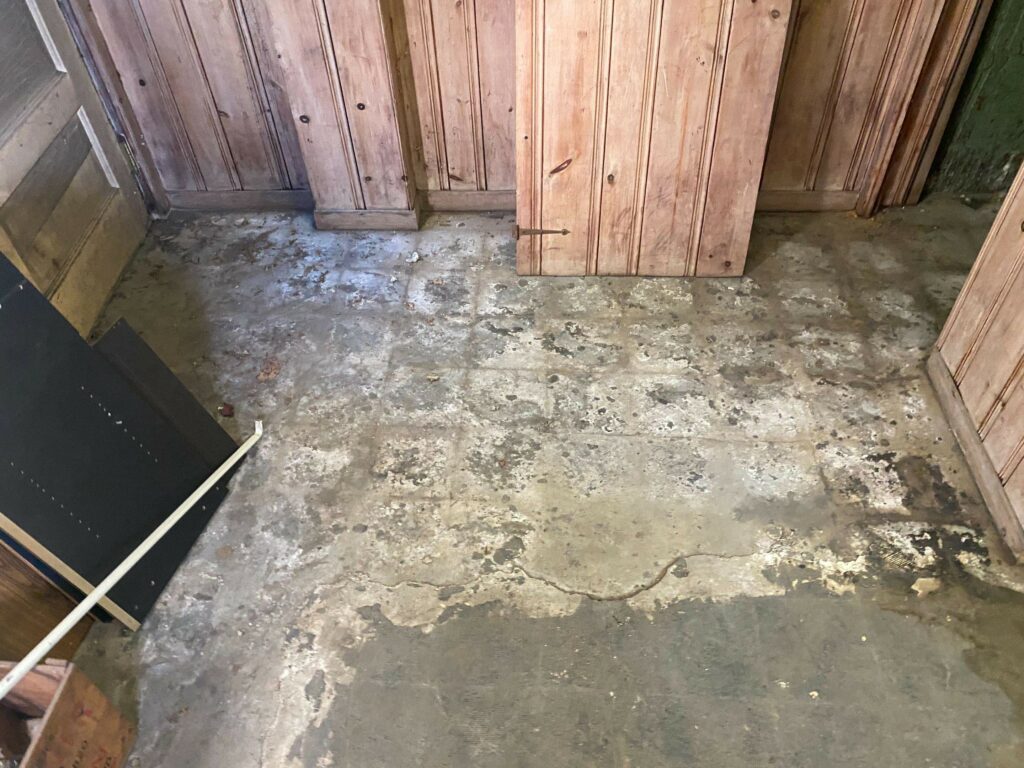 Debbie wanted something that would perform better, cover the tired concrete, and be able to resist top-down moisture. Our polyurea floor coatings are a perfect fit, creating a chemical bond with the concrete for the best adhesion possible. In fact, our coatings are 4x stronger than traditional epoxy, offering commercial-grade durability.
After thorough preparation, including grinding the existing surface, we applied the basecoat, chips, and topcoat.
Check Out The Full Basement Transformation!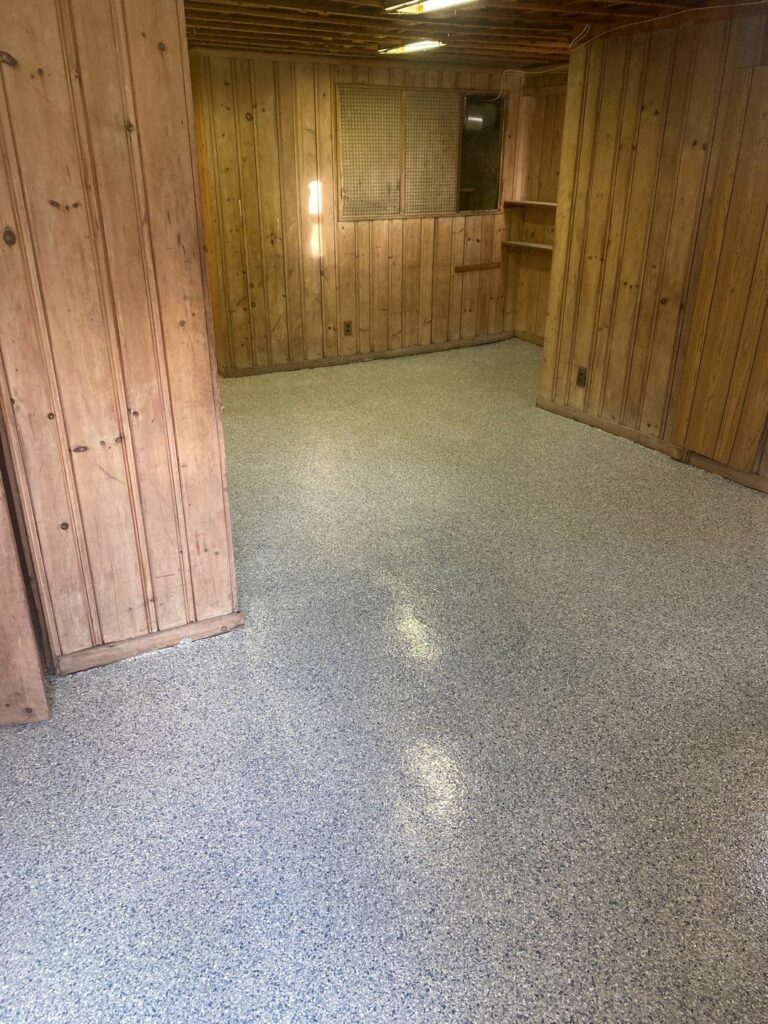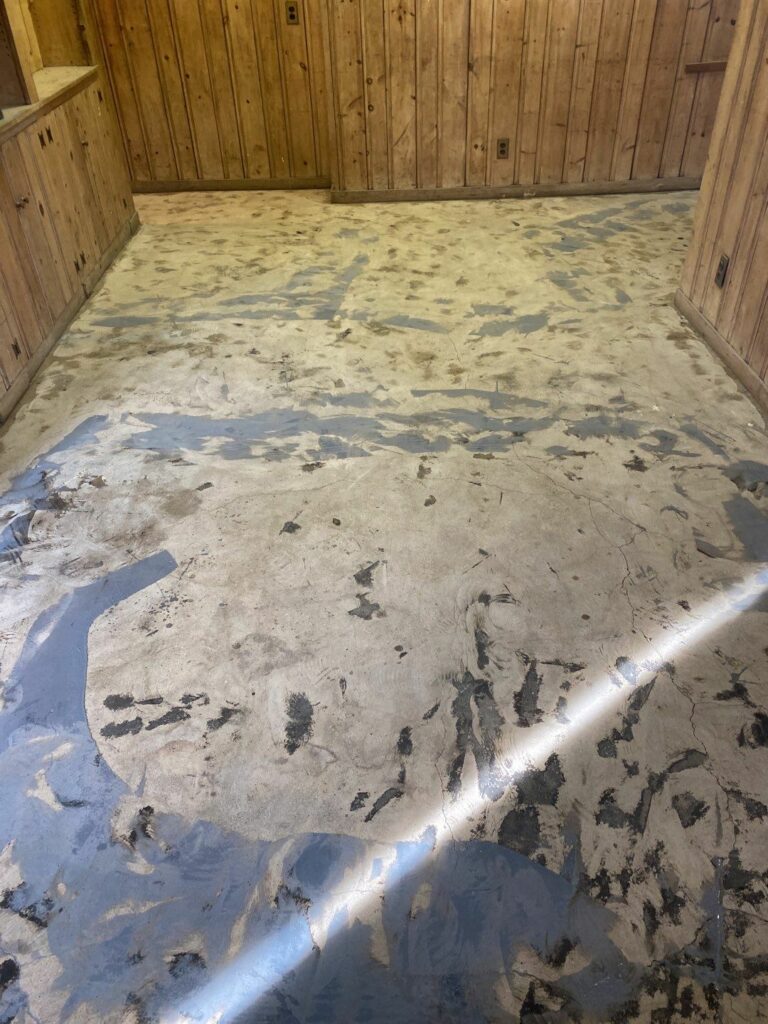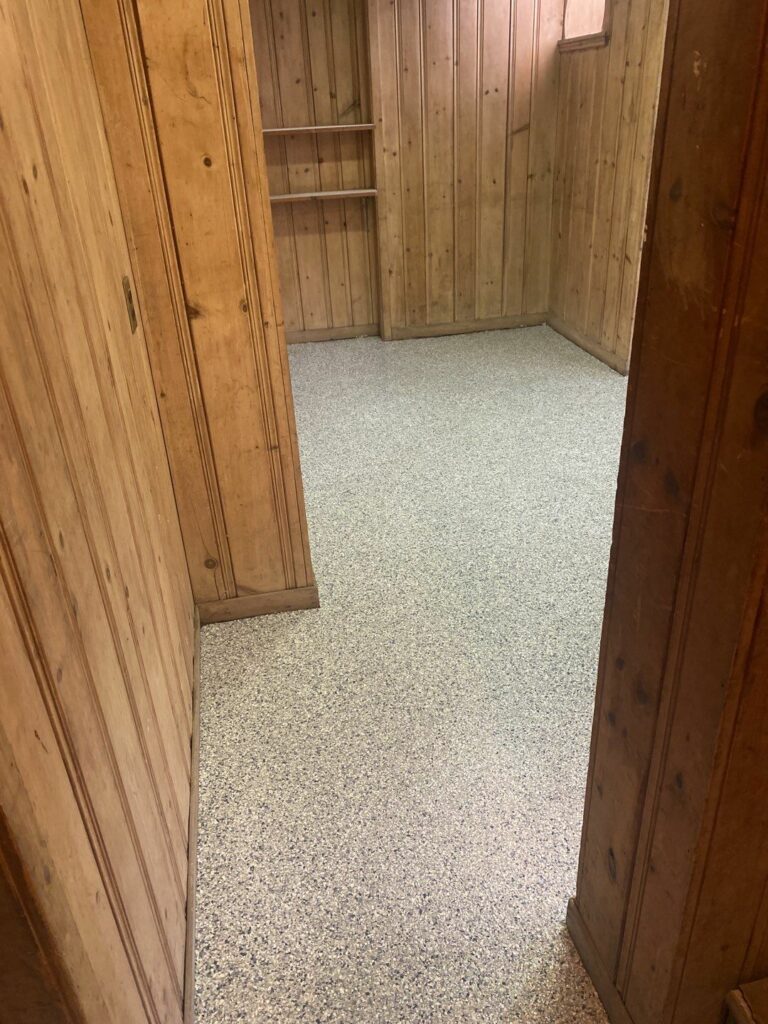 Do you have any more questions about concrete floor coatings? Contact us for a free consultation!